Welcome to Montisi
Montisi, located some 35 km southeast of Siena, is an ancient village with a history extending back to Etruscan times. The name is a modernization of 'Monti Isi', or the Mount of Isis, reflecting the fact that an 8th century B.C. temple of Isis was located a couple of kilometres from the village. The charm and grace of Montisi are evident as soon as you arrive, and its appeal as a place to visit, study and enjoy great music only improves with a closer look.
One of the special aspects of Montisi are its people. The 400 residents of Montisi are proud of their long history and of their village. Montisi village life is vibrant, with regular festivals and communal dinners throughout the year. The most spectacular event in the annual calendar is the feast day of Montisi's patron saint, Our Lady of the Snows, which features a medieval jousting tournament Giostra di Simone. This event reflects the four neighborhoods of the village, called Contrade, each proudly displaying their colours in parades, festival games and communal celebration.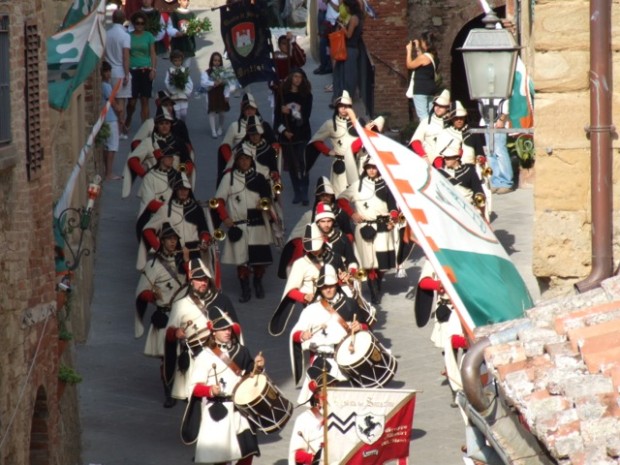 ACCOMMODATION AND DINING
For those attending master classes or concerts at the Piccola Accademia, Montisi offers three restaurants, a pizzeria, a café and a bar, a post office, a small alimentari (a food shop) and a bank with a cash machine all within a short walk of each other. Student accommodations at modest prices have been pre-arranged within the village.
Other visitors and concert guests have a spectrum of accommodation from which to choose, ranging from hotels immediately within the village and in neighbouring Castelmuzio (3 kms away), to 'agriturismo' (farm B&B) options, to more luxurious offerings (including Relais et Chateau establishments) all within 8 to 15 kms of Montisi.
For further information please click on www.montisi.com
CASTELLO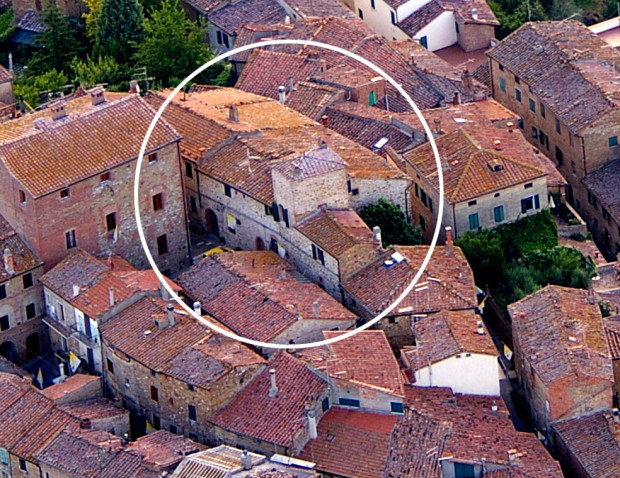 The home of the Piccola Accademia is located in the 13th C. Castello di Montisi. The major part of the harpsichord collection is housed here for student practice. Student lunches and dinners are provided in the Castello's garden. It's facilities include an apartment for the Artists in Residence program.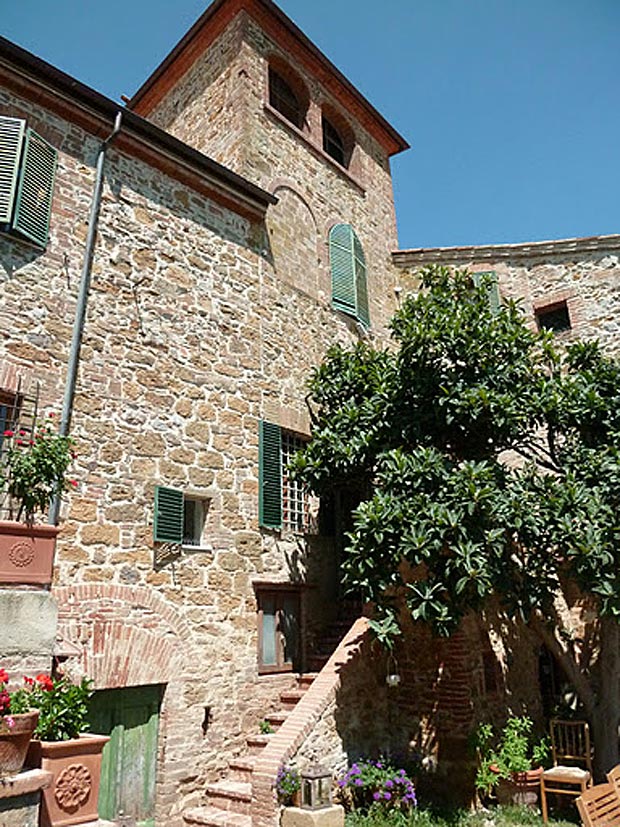 The master classes and student concerts are held in the beautiful chapel of Cura della Sante Flora e Lucilla on the main street of Montisi.