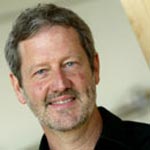 Bruce Kennedy, Executive Director. For over forty years, Bruce Kennedy has worked as a professional harpsichord maker, creating some 180 instruments across a spectrum of national and historic styles. Instruments from the Kennedy Workshop appear on over 150 recordings, including those of Gustav Leonhardt, Bob van Asperen, Pierre Hantai, Skip Sempe, William Christie, Kenneth Weiss, Christophe Rousset, Andreas Staier, Menno van Delft, Carol Cerase, Ludger Remy and Lars Ulrik Mortensen. The Workshop's instruments are owned by over 30 institutions and orchestras around the world, including Cambridge UK, Juilliard, the Amsterdam Conservatory, Schola Cantorum Baseliensis, Handel House Museum, the Hochschules of Dresden, Leipzig, Hannover, Trossingen and Vienna, the Conservatories of Anger, Toulouse and Prague, the Tokyo School of Music, Guildhall School, the Universities in Salamanca, Seoul, Toyko, Hong Kong and others.
Mr. Kennedy's impulse to create his first harpsichord arose with a desire to have an appropriate instrument for his own use to play of the music of J. S. Bach. Inspired and consumed by the research and study required of this first harpsichord, he soon realized he found his profession and thus initiated an independent study at Lang Music Library at Swarthmore College in Pennsylvania coupled with further research in the major public instrument collections of Europe and the U.S. After five years of study and teaching himself the requisite skills he moved to Europe in 1980. The workshop was situated for its first ten years in the Alpine village of Chateau d'Oex, Switzerland where Mr. Kennedy's instruments were increasingly acknowledged for their quality and his novel use of 17th and 18th C. soundboard wood. He then moved to Amsterdam, an important centre of activity for historic music performance. In 2002 he relocated back to the countryside. The workshop can be found in the medieval village of Castelmuzio near Siena in Tuscany.
Over the years through his work, Mr. Kennedy has had the opportunity to develop an extensive network of contacts across the music community, including performers of the harpsichord and other musicians, academics, conductors and other instrument makers. In the development of the Piccola Accademia di Montisi, he brings this network, plus his considerable insight into the history and development of the instrument, as well as a passion for making quality and knowledge accessible to students, professionals and the musical community as a whole.