Master classes 2017 – The professors:
---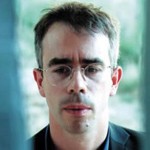 Pierre Hantaï : August 26, 27, 28 – FULL

Open Program
---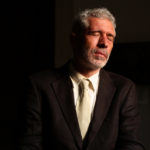 Marco Mencoboni : August 29, 30, 31 – FULL

Open Program
---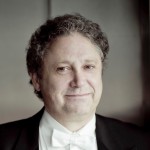 Richard Egarr : September 1, 2, 3 – FULL

Open program
---
Application
The application deadline for Utrecht: June 30
To apply:
download this Application Form
and email it to the professor you wish to study with
AND to the Piccola Accademia administration
The e-mail addresses of the professors:
The e-mail address of Piccola Accademia administration:
After receiving a response of acceptance from the Piccola Accademia, please confirm your attendance to the master class by paying the registration fee through the Piccola Accademia paypal account within three weeks. The registration fee for Utrecht classes is €50.  The Utrecht classes are free.
We will hold your place in the class for three weeks and will confirm your place as soon as the registration fee has arrived. If you have problems either with the paypal system or with the payment itself, please contact us immediately (Stanislav.Gres@gmail.com) so that we can organise other arrangements with you. Please remember that your acceptance is final only after receiving a confirmation from the Piccola Accademia administration!
For all questions concerning the master classes, travel and other student issues please contact the Piccola Accademia administration at:
---
Course information
The master classes in Utrecht are organised in collaboration with the Festival Oude Muziek and will take place during the festival.
All classes have three full teaching days of 5 – 6 hours. The morning sessions are open to the festival public as auditors and will take place between 9 – 12. The afternoon sessions will take place between 14:30 – 18 and are open only to the students. The exact hours will be confirmed later.
Each active student will receive a festival pass with free access to all the concerts during the festival (excluding concerts that are sold out). The master class schedule is designed in a way that allows the students to attend most of the concerts, especially the daily harpsichord recital at 13:00. For this reason practice time is limited during the class. Students are accepted to take part in one master class only as an active student. However, active students can attend all the other master classes as an auditor free of charge.
The course instruments:
Student Accommodation:
We have pre booked rooms at the Hotel Domstad and the Stone hostel. The rooms should be confirmed immediately once master class acceptance is confirmed.
Hotel Domstad http://www.hoteldomstad.nl/
Single rooms 45 €, breakfast included
Stone hostel ( http://www.stonehotel.nl/en/ )
2-3 person room (shower & toilet en suite) € 69 / per room
2-3 person room (shared shower & toilet) € 61 / per room
Men's / women's dormitory 8 persons (shower & toilet en suite) € 20,50 / person
At the Stone hostel on Friday and Saturday rooms are subject to a surcharge of € 4 per room per night. Breakfast 3,50 € / person.
You can read more about the festival and the city: